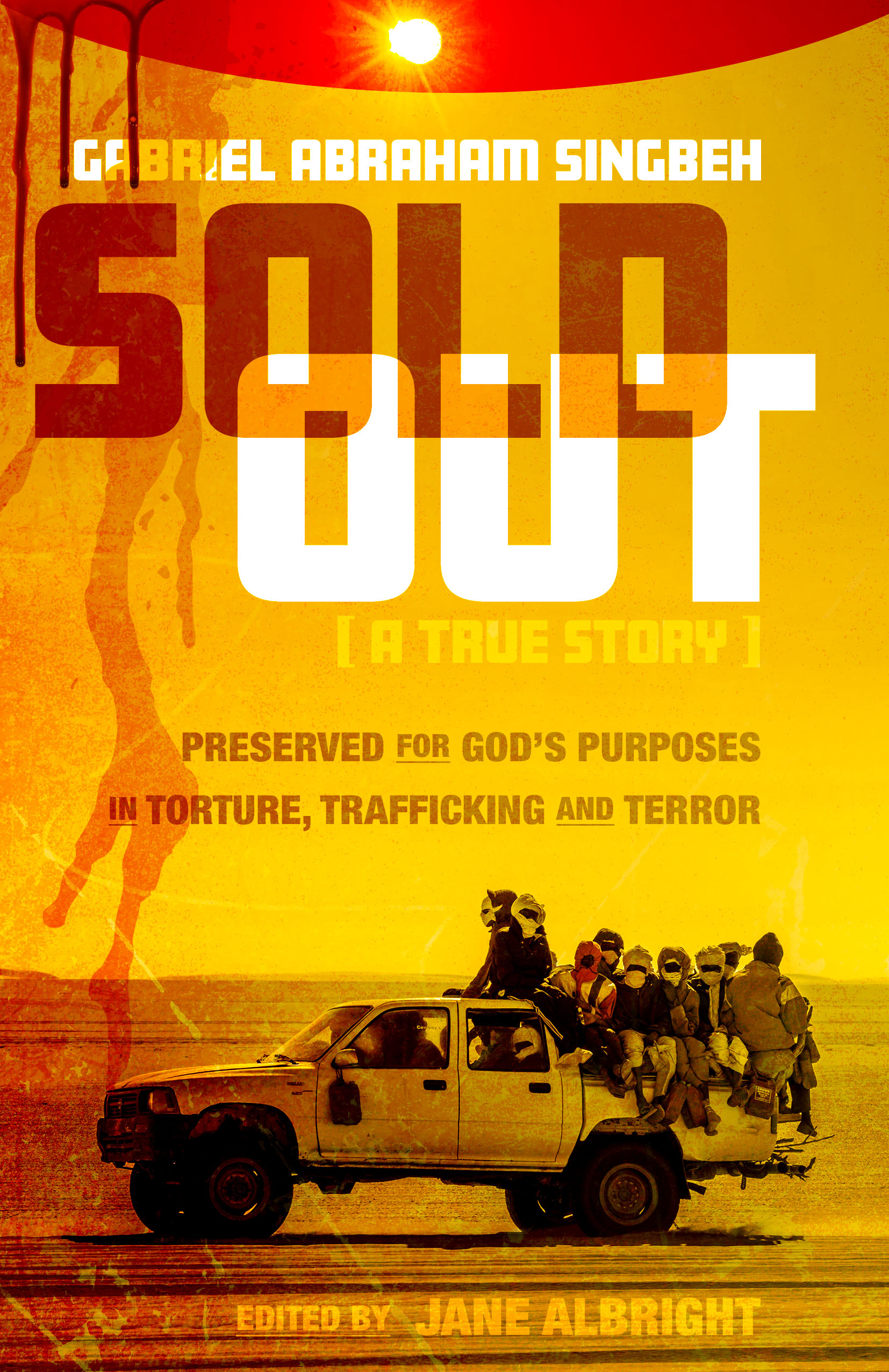 The horrifying journey
across the Sahara Desert took seven days.
The sun burnt our bodies and dust filled our eyes, nose, ears, and even mouth if you mistakenly opened it. During the day, the temperature ranged from 86 to 122 degrees Fahrenheit. At night, it dropped below freezing and could be very windy. It takes the grace of God to survive here. Many do not make it to their destination alive. The human bones, skulls, and dead bodies that I saw lying in the desert was evidence of this. In fact, I saw two men shot because they would not comply with the driver. Their bodies were left behind in the desert too. Killing is something most of these Arabs consider a way to please Allah, their god, helping them earn their way to heaven. This brought more fear to me because it was my first time to see such a sight. I remember Elisha trying to cover my eyes with his hands so I could not see what was going on, but one of the rebels beat his head with the edge of his firearm. I became even more fearful. I thought, if this happened to those men, it might happen to me. I was the youngest in the car, and very weak. Elisha was deeply worried about me falling to the ground and being left to die. All I could think of was to hold onto my stick as instructed - and pray.
Sold&nbspOut [A&nbspTrue&nbspStory]
Preserved for God's Purposes in Torture, Trafficking and Terror
Watch my video
My American Mother and my American Pastor introduce me, and then I share some of my experiences in the book.
Experience my journey
Explore maps and photos which show locations and people described in my book, so that you can follow along.
Gallery
Get a free chapter of my book!
By clicking the "Submit" button above, you agree to our Privacy Policy